VILLA
SACCHETTA
there is only one place where the magic of Venice
and the poetry of nature Intertwine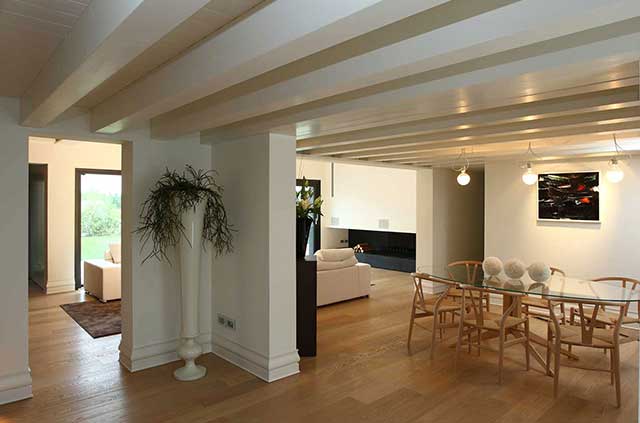 Villa Sacchetta
betwen luxury
and ecodesign
Sophisticated luxury, absolute comfort, advanced technology and a unique location will make your stay an unforgettable experience.
DISCOVER Villa Sacchetta
uniqueness
and total privacy
are the characteristics of the surroundings of Villa Sacchetta, b&b residence which consists of a main building designed to accommodate 4 people (the traditional "Cason di valle"), and a private park with a natural seawater pond which is filtered and purified, inviting you to laze around and relax under the sun.
VIVI IL TUO SOGNO
a pochi passi da Venezia
Da un vecchio "cason" di valle, atto alla lavorazione del pesce, grazie ad una sapiente ristrutturazione secondo i criteri della bioedilizia, nasce Villa Sacchetta.
Lusso sofisticato, comfort assoluto, tecnologia avanzata e una posizione unica all'interno di una delle 30 valli da pesca di Venezia renderanno il vostro soggiorno un'esperienza indimenticabile.
***** Un posto fantastico. Ci si allontana da Jesolo e ci si addentra verso la laguna tra le valli da pesca. La villa è un vecchio casotto di pescatori restaurato splendidamente. [continua]
***** Le mille e una notte. Appena arrivati ci siamo accorti del meraviglioso posto incantato tra la laguna e la pace che ci circondava. Camera pulita e da fiaba con il sottotetto in travi bianchi… [continua]
***** Una notte in pieno relax. La signora che ci ha accolto è stata gentilissima e disponibilissima. La camera d'albergo è super moderna e molto confortevole. [continua]